Perfect for beginners or experienced drone operators, the Phantom 3 SE features the reliability, intuitive controls, excellent image quality,and powerful flight performance that make DJI's Phantom series so iconic. With its 4K camera, 4 km control range,vision positioning system, and 25-minute flight time, users can experience the thrill of flying with incredible ease.
4KCamera
4 km Video Transmission
VisionPositioning
25-min MaxFlight Time
 
4K CAMERA
The Phantom 3 SE's camera shoots 4K 30 fps video and12 MP photos, delivering impressively clear and detailedimages. Its custom-engineered lens features a 94° fieldof view, which is well-suited for aerial imaging and ensuresyour work always comes to life.
UPGRADED CONTROL RANGE
This Phantom's newly enhanced Wi-Fi video transmissionsystem allows you to fly farther while maintaining a crystalclear live camera view. The Phantom 3 SE offers reliablecontrol and image transmission from up to 4 km away, soall you have to focus on is getting the best shots possible.*
*Maximum control range may vary depending on your environment and local regulations.
POWERFUL PROPULSION
The Phantom 3 SE flies at up to 35 mph (57 kph), delivering the excitement of fast flight even in strong winds.
RETURN TO HOME
When taking off with sufficient GPS signal, the Phantom 3 SE automatically records a home point and returns to that point when it loses connection with the remote controller or the battery level is too low, making your flights dependably safe.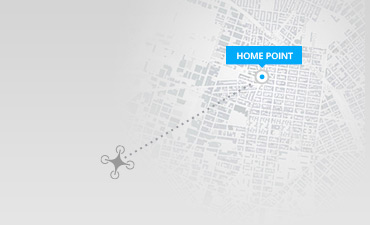 STABLE HOVERING
With or without GPS signal, the Phantom 3 SE hovers precisely in place and waits for your next command. This gives you ample time to plan, adjust your camera, and capture shots that match your creative vision.