"Ride Hard or Go Home"
RIDER-M is a highly portable and wearable stabilizer specially designed for outdoor enthusiats and adventure sports photographers/videographers, mountable by almost all standard action cameras with size of 42.3x30mm, including GoPro Hero 1/2/3/3+/4/5, as well as Xiaomi Yi camera. With a standard ¼" threaded hole at the bottom, it is compatible with various add-ons of photographic accessories, allowing freehand capture for even extreme motion scenes.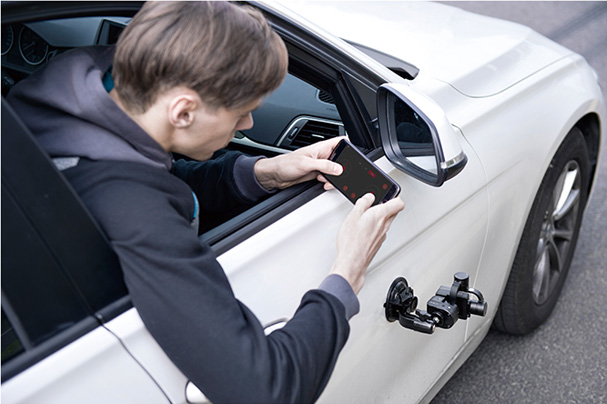 Real-time Display Monitor
Designed with a 3.5mm video output port on its side, RIDER-M allows connection to an external display monitor that the user can easily see and check camera image for real-time angle adjustments thru mobile APP or a dedicated remote control. Get ready now to unlock more creative visual angles by placing RIDER-M on any mounting base at any shooting spot you like.
NOTE: Bluetooth remote control is available within the periphery of 10 meters radius in absence of electromagnetic interference (actual operation condition depends on the site environment).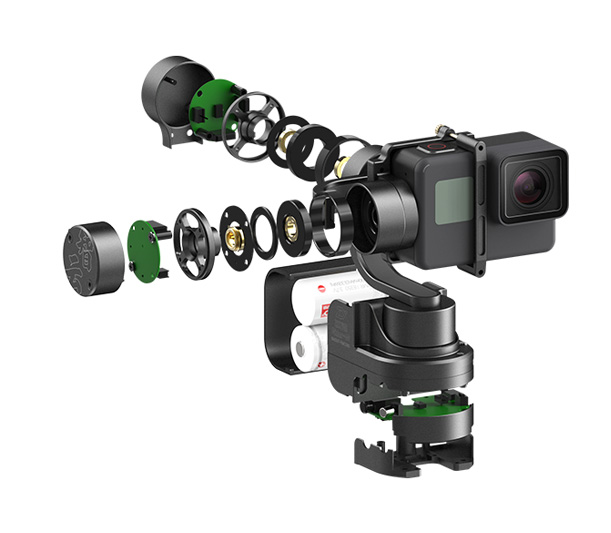 Easy Mounting Design
RIDER-M allows very easy manual setup with thumbscrew fixing & securing design for convenient installation of both camera and batteries that it only takes you less than 1 min. to get ready for work.